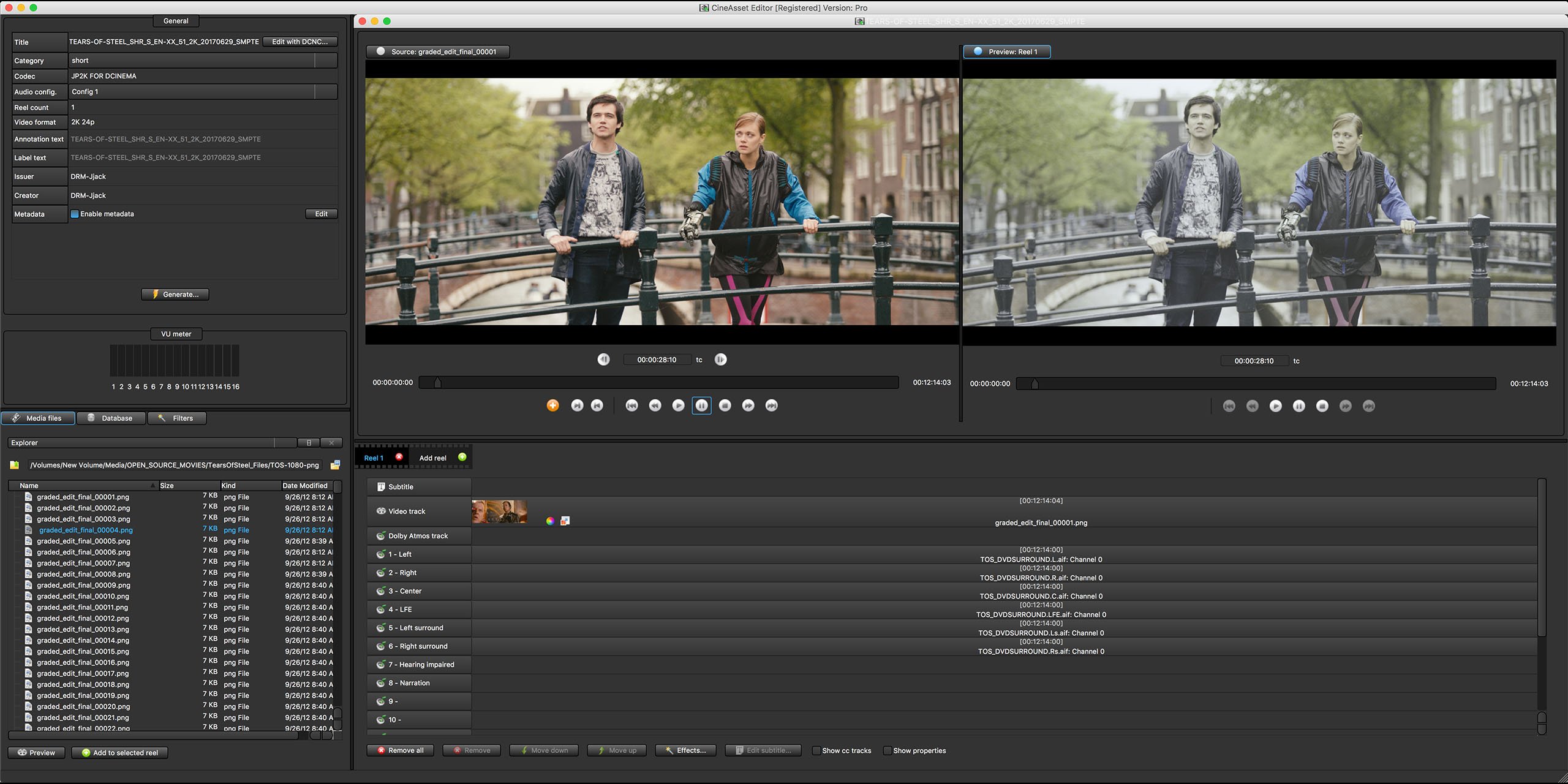 Dolby CineAsset
Dolby® CineAsset is a complete content creation software suite that can create and play back DCI-compliant digital cinema packages (DCPs) from virtually any source. The Pro version of Dolby CineAsset allows for the generation of encrypted DCPs and provides the ability to easily generate key delivery messages (KDMs) for any encrypted content in the Dolby CineAsset database.
With Dolby CineAsset, asset management has never been simpler. Drop folders allow for automated transfer of image sequences and other media files into the database. Dolby CineAsset offers additional functionality when used with Dolby DCP-2000, Dolby DCP-2K4, Dolby ShowVault/IMB, IMS1000, IMS2000 and IMS3000 servers. The additional functionality includes transport controls, file transfer, and KDM management for the connected device.
The Dolby CineAsset suite includes Dolby CineAsset, Dolby CineAsset Player, and the Dolby CineInspect DCP validation tool.
Find a dealer