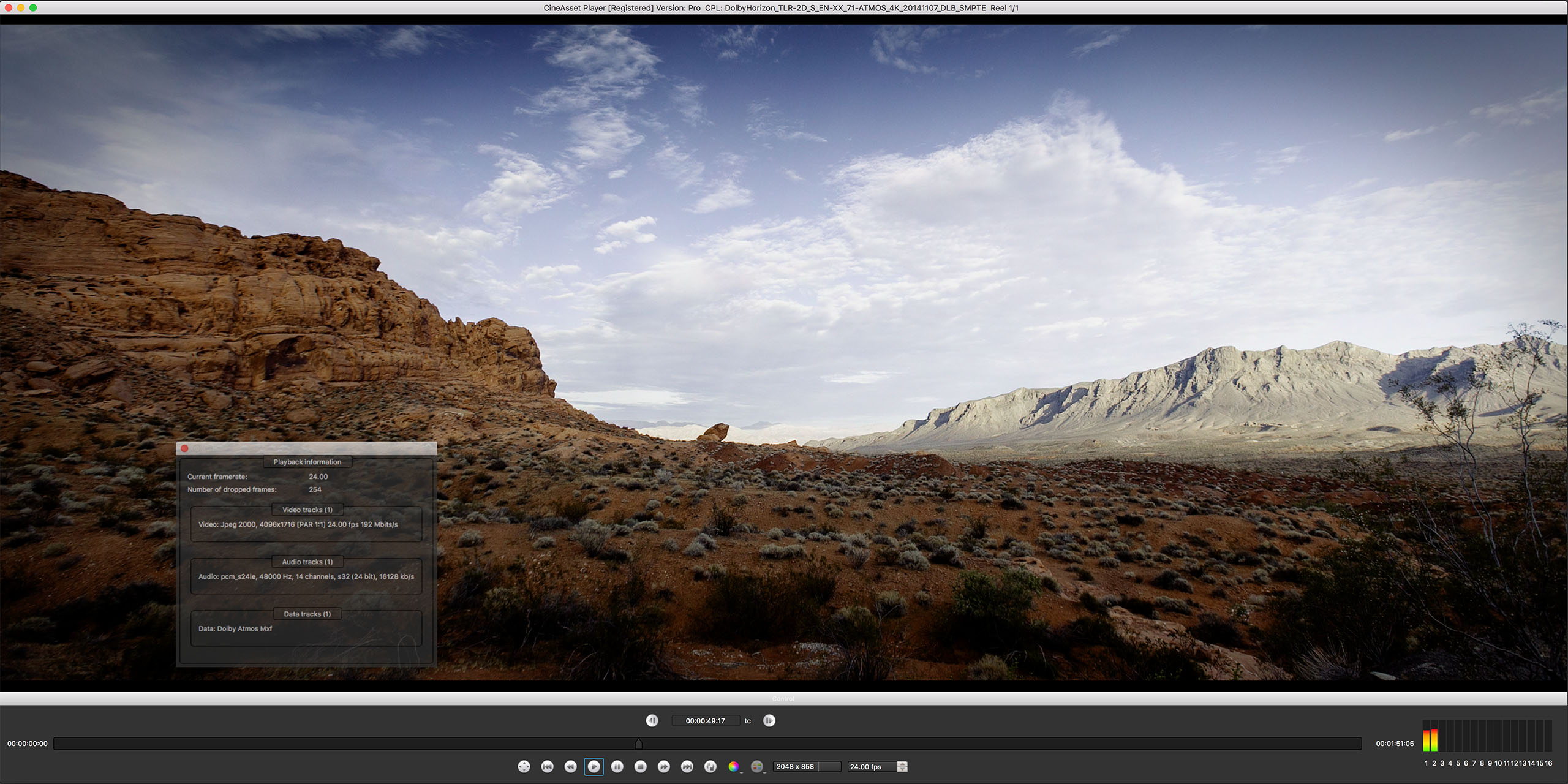 Dolby CineAsset Player
Dolby® CineAsset Player is a software-based media player used to review digital cinema packages (DCPs) without the need for a digital cinema server. In addition to playing back any DCP, Dolby CineAsset Player can also play back many popular multimedia file types. The Pro version of Dolby CineAsset Player allows for the playback of encrypted, 3D, and 4K DCPs, as well as subtitle rendering.
Dolby CineAsset Player also includes the Dolby CineInspect DCP validation tool.
Dolby CineAsset Player is the perfect solution for studios, post-production facilities, independent filmmakers, production companies, advertising agencies, film crews, or theater owners wishing to review DCI-compliant DCPs created by any content creation solution.
Find a dealer
Additional features (Pro version)
3D playback
Subtitle rendering
Encrypted file playback
4K playback