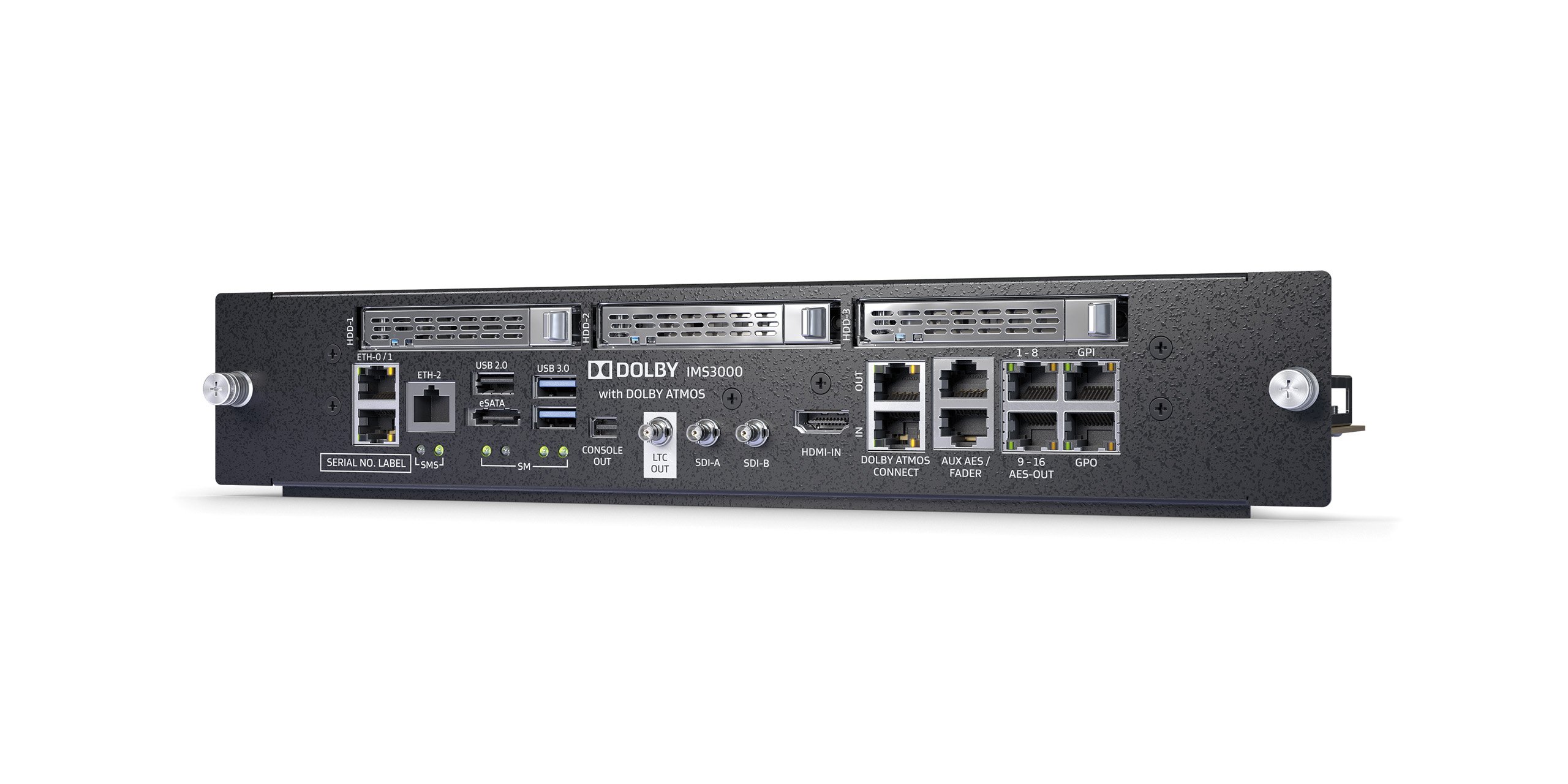 Dolby Integrated Media Server IMS3000
Built on a proven platform, the IMS3000 provides cost-effective and reliable performance backed by Dolby's industry-leading technology and support. The IMS3000 has a robust feature set, flexible storage options, and an exclusive scalable design built on a framework ready for tomorrow.
The IMS3000 can be paired with any external cinema processor, such as the Dolby CP950 or CP950A, providing exceptional experiences up to and including Dolby Atmos. Or, the IMS3000 itself can be field-enabled to offer standalone internal audio processing of 5.1/7.1 or the full power of Dolby Atmos.
The IMS3000 is now offered with or without SDI inputs. The IMS3000-NB with SDI inputs supports Dual Projector Chase mode, whereas the IMS3000-DS without SDI connections supports single projector installations only.
A specific IMS3000 model (IMS3-L-NB) is now offered for cinema LED wall applications (consult the price list for details). The IMS3000 remains the platform of choice for current and next-generation server developments.
Find a dealer
*License purchase required
** This feature is only available with the NAS as main storage option (NAS-Q1)