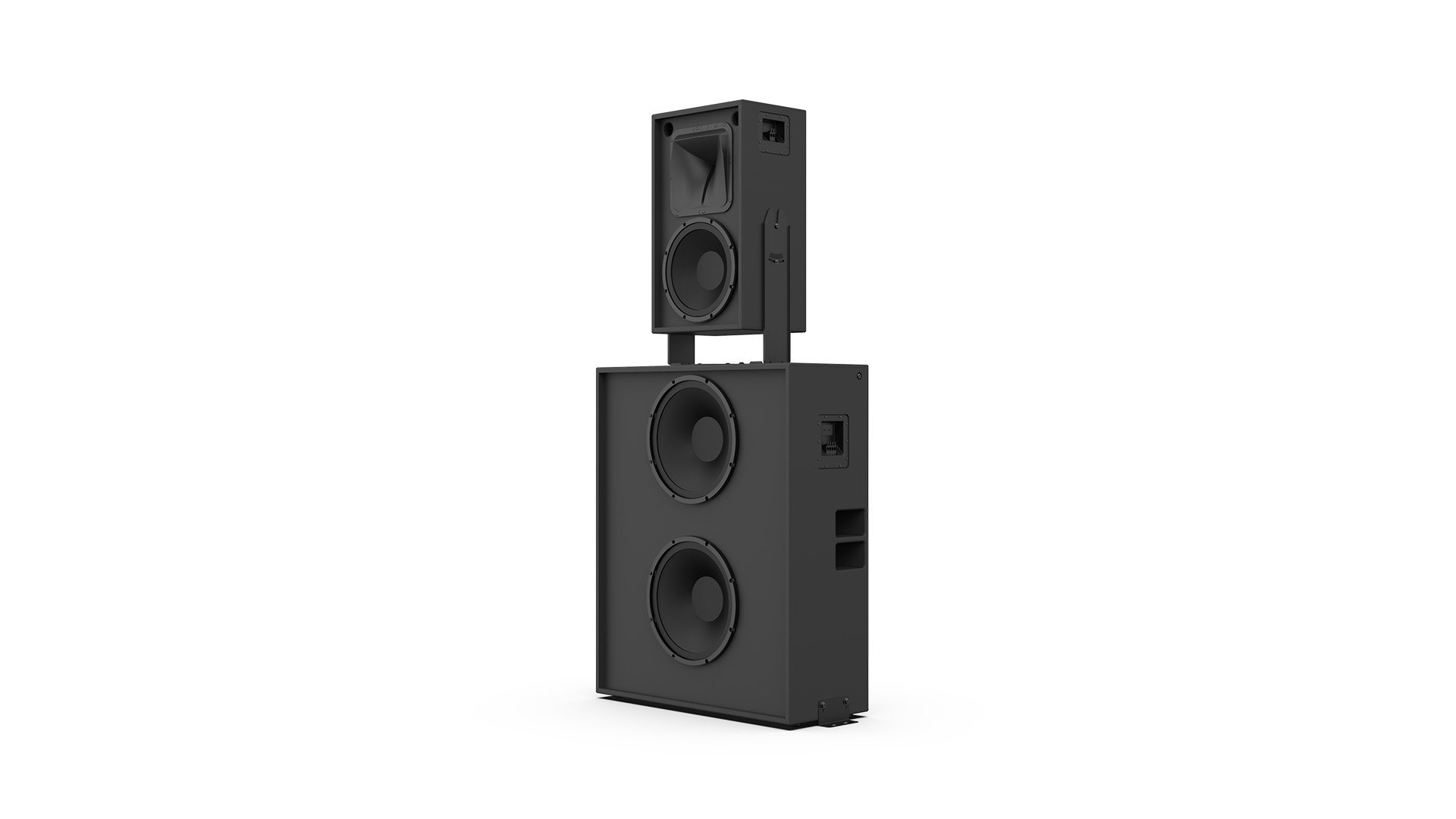 Dolby System 128 Screen Channel Speaker
Superior coverage. Enhanced detail. Premium low-frequency impact.
Designed to meet the needs of today's large immersive venues, Dolby's new System 128 screen channel speaker with its patented asymmetrical waveguide, delivers superior audio coverage and uniform volume shading for every seat in the venue. Purpose built for auditoriums up to approximately 66 feet (20 meters) in depth, the System 128 is comprised of (1) CS128MH mid-/high-passive loudspeaker for delivering enhanced mid- and high-frequency detail, and (1) CS128LF loudspeaker for low-frequency energy, providing greater articulation and enhanced bass extension. These two cabinets work in concert to create a bi-amplified screen channel speaker system that provides better audience coverage, lower distortion (which reduces listener discomfort), and extended, premium low-frequency delivery.*
With intuitive ergonomic design features like the side-mounted input plate and shallow 13.4" (340 mm) depth, the Dolby® System 128 enables quick, easy installation in auditoriums where space is limited. Built on the foundation of Dolby's industry-leading system design and support philosophy, the Dolby System 128 provides elevated large-format auditorium performance and simplifies speaker integration.
*The term "bi-amplified" used in this document refers to the required mode of operation where a minimum of two external amplifier channels are required. These are unpowered loudspeakers and do not have built-in amplification.
Available at: