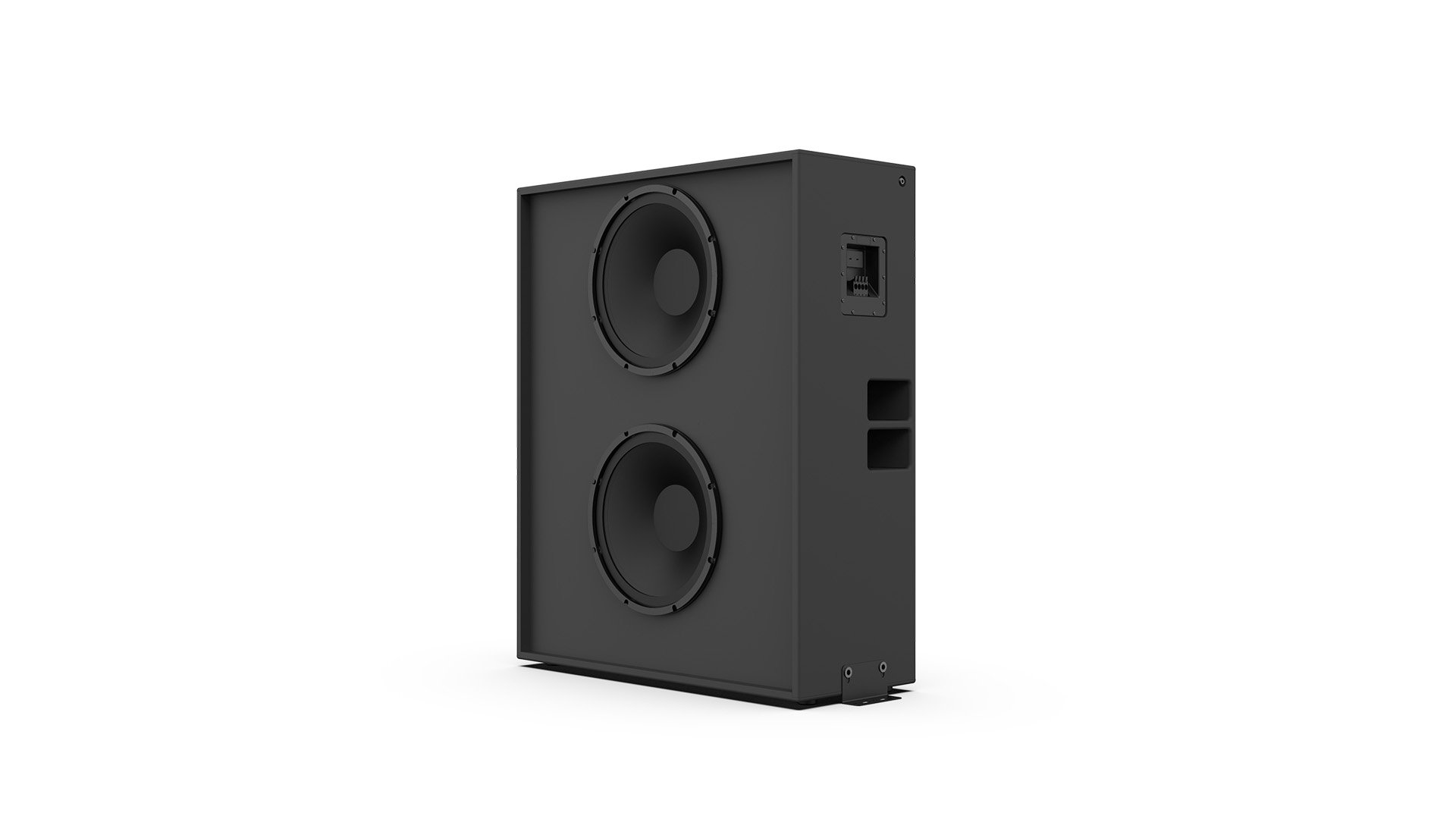 Dolby CS128LF Low-Frequency Screen Channel Speaker
Premium low-frequency impact with a convenient profile.
Functioning as the low-frequency component of our new System 128, the Dolby CS128LF has been designed with a variety of features offering both simplified installation and premium performance for cinema auditoriums of up to 66' (20 m) in depth.
Housed in a space saving 13.4" (340 mm) deep, quality constructed cabinet, each of the two custom 15" drivers have been space and alignment optimized, and operate within their own independent chambers, greatly improving both performance and reliability.
An advanced input plate featuring a high-current, spring-loaded terminal block and a unique flip-card signal router allow the two components to be driven in either a parallel (single-channel/4 Ohm) or independent (dual-channel/8 Ohm) configuration, maximizing available amplifier power budget.
Dual-side acoustical ports have been cleverly placed to function as handles during unboxing and installation.