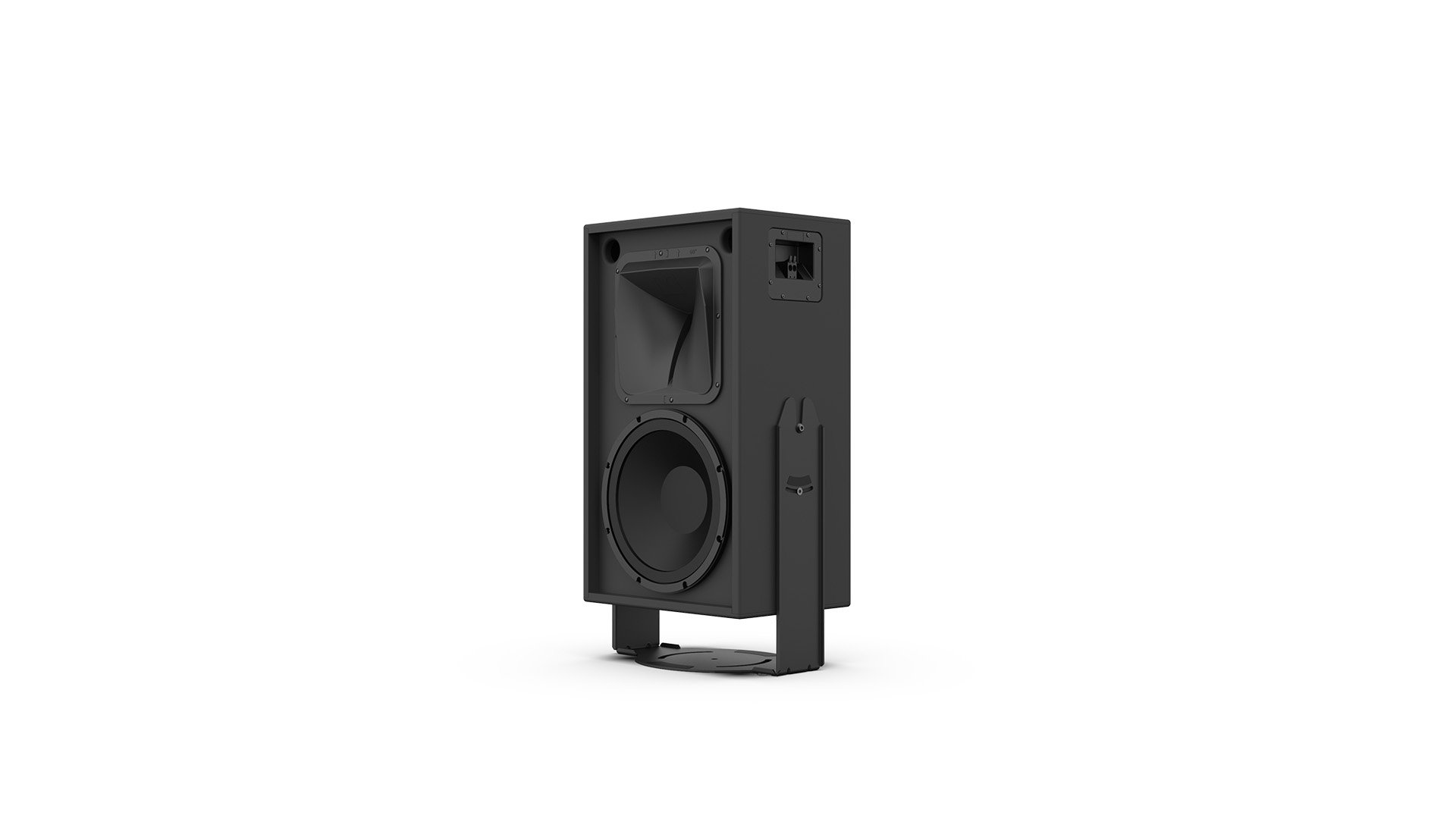 Dolby CS128MH Mid-/High-Screen Channel Speaker
Superior coverage. Enhanced detail.
A primary component of our new System 128, the Dolby® CS128MH screen speaker, is one of our newest innovations to feature a patented asymmetrical waveguide coupled to a 75 mm titanium dome high-frequency driver, which produces a unique coverage pattern specifically designed for the seating areas of commercial cinema auditoriums. The asymmetrical coverage pattern transitions from 60° at the top, to 120° at the bottom of the waveguide ensuring optimized volume by pushing louder audio to the rear seats while gradually widening and softening the coverage for the closer seats, creating more articulate and uniform dialog and soundtrack delivery than experienced with other systems.
The CS128MH utilizes an advanced input plate that features a high-current, spring-loaded terminal block allowing quick, tool-free connection during installation. When combined with the new Dolby CS128LF low-frequency cabinet using the provided yoke, the CS128MH completes the Dolby System 128, providing elevated large-format auditorium performance and streamlined integration.
Available at: