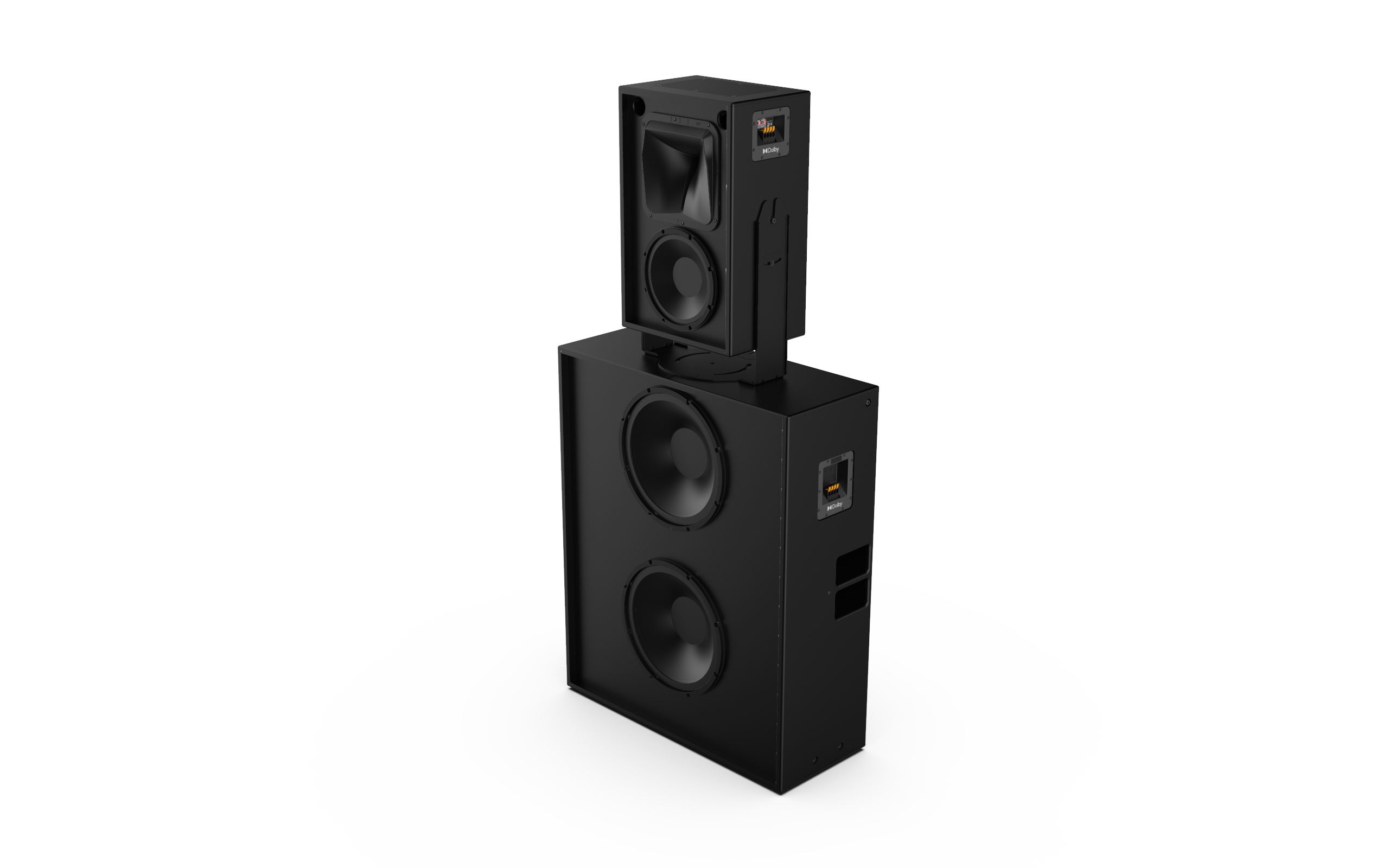 Dolby System 126 Screen Channel Speaker
Optimized coverage for small-to-medium-sized auditoriums
Designed to meet the needs of today's small-to-medium-sized immersive venues, Dolby's new System 126 screen speaker not only features a patented asymmetrical waveguide delivering exceptional audio coverage, but also offers both bi-amplified or passive, single amp-channel operation.
Built for auditoriums of up to approximately 49.9 feet (15.2 meters) in depth, the System 126 consists of (1) CS126MH mid/high loudspeaker and (1) CS128LF low-frequency loudspeaker, and with the simple addition of the optional (PXO.126) plug-in crossover, the System 126 can be operated as a passive, single-amp-channel speaker system in applications where amplifier channels may be limited.
With Dolby's intuitive ergonomic design features like a side-mounted input plate, and a shallow 13.4" (340 mm) depth, the Dolby System 126 makes installation easy in auditoriums where space might be limited. Built on the foundation of Dolby's industry-leading system design and support philosophy, the Dolby System 126 helps simplify speaker integration while offering many of the same features and benefits found in the Dolby flagship PLF speaker designs.
Find a Dealer