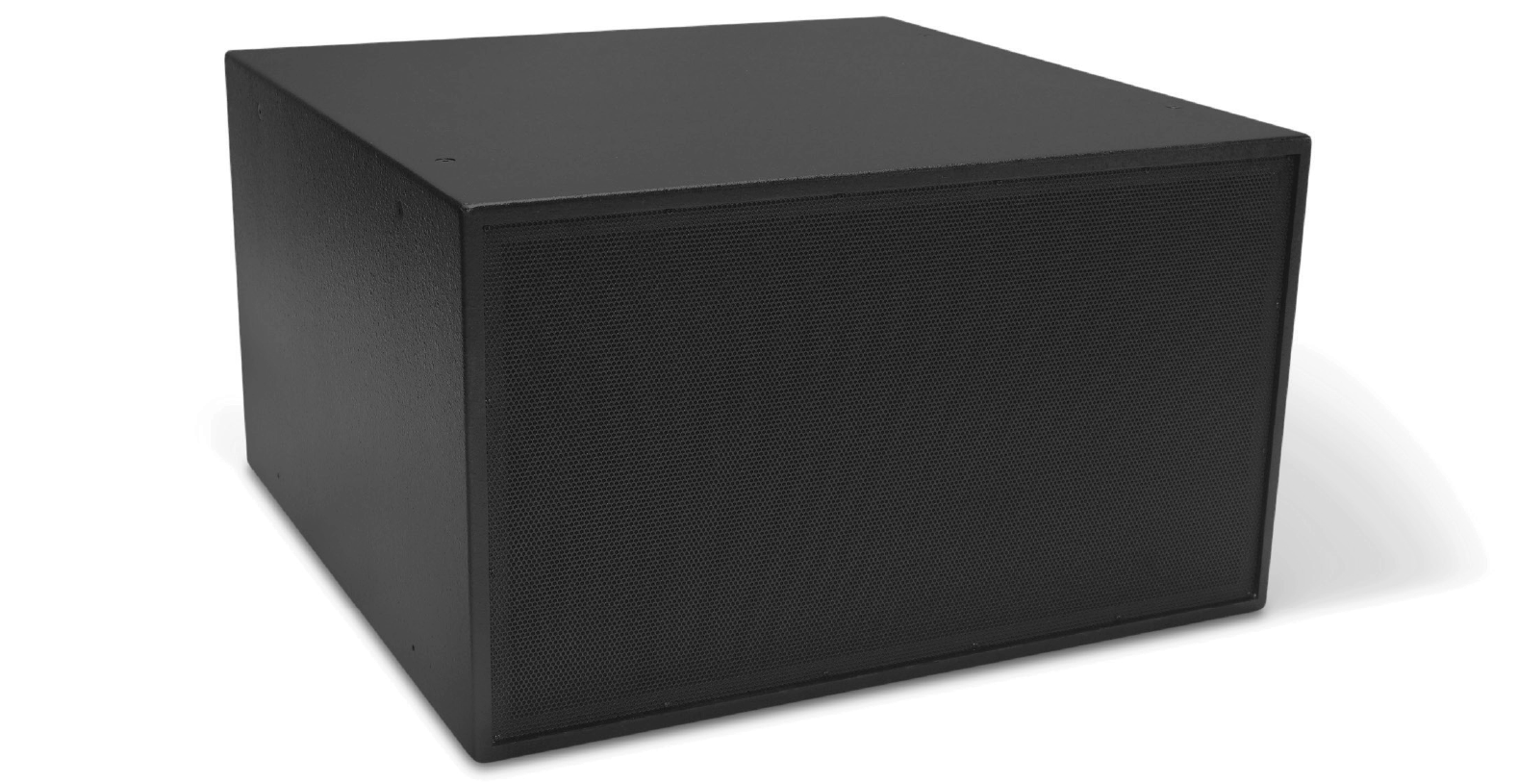 Dolby® 218-I-BK Installation Subwoofer
The Dolby 218-I-BK is a high performance flyable subwoofer for use in cinema auditoriums and professional applications.
The subwoofer cabinet has integrated rigging points allowing the cabinet to be suspended from the ceiling or side wall making it perfect for use as a bass management surround speaker in Dolby Atmos rooms.
The 18" drivers used in the 218-I-BK have a Neo magnet structure for light weight and a high-temperature voice coil with a large Xmech rating for reliable operation.