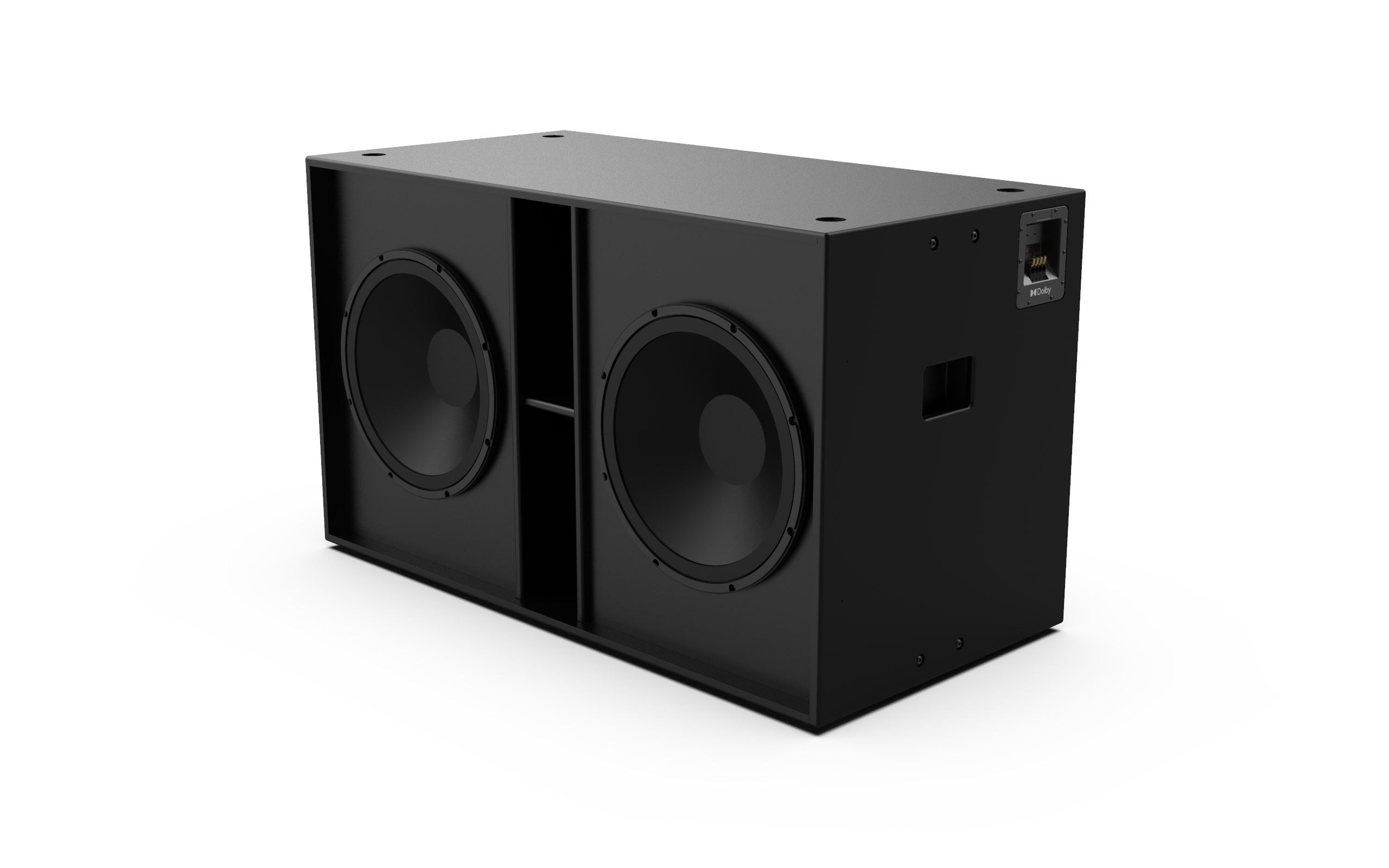 Dolby SB218XL Subwoofer
Impact, energy, and realism
The new Dolby® SB218XL is a double 18" driver front-loaded subwoofer designed to deliver deep, clean, and impactful sub-bass audio. SB218XL helps make your premium large format (PLF) auditorium into a chest-thumping, unforgettable, immersive experience.
Featuring two 18" pro-audio drivers with 4" voice coils, the SB218XL is constructed using quality materials and employs our advanced input plate which allows a user to select an individual or parallel configuration without having to open the cabinet.
Engineered with versatility in mind, the SB218XL cabinets can be stacked and are equipped with rubber feet and indexing recessions as well as threaded inserts which when used with the BKT.136 tie plates and the BKT.FLR floor brackets (both sold separately) allow for both the mechanical coupling of units, as well as the mechanical connection of the speaker stack (two units maximum per stack) to the auditorium mounting surface.
Find a dealer