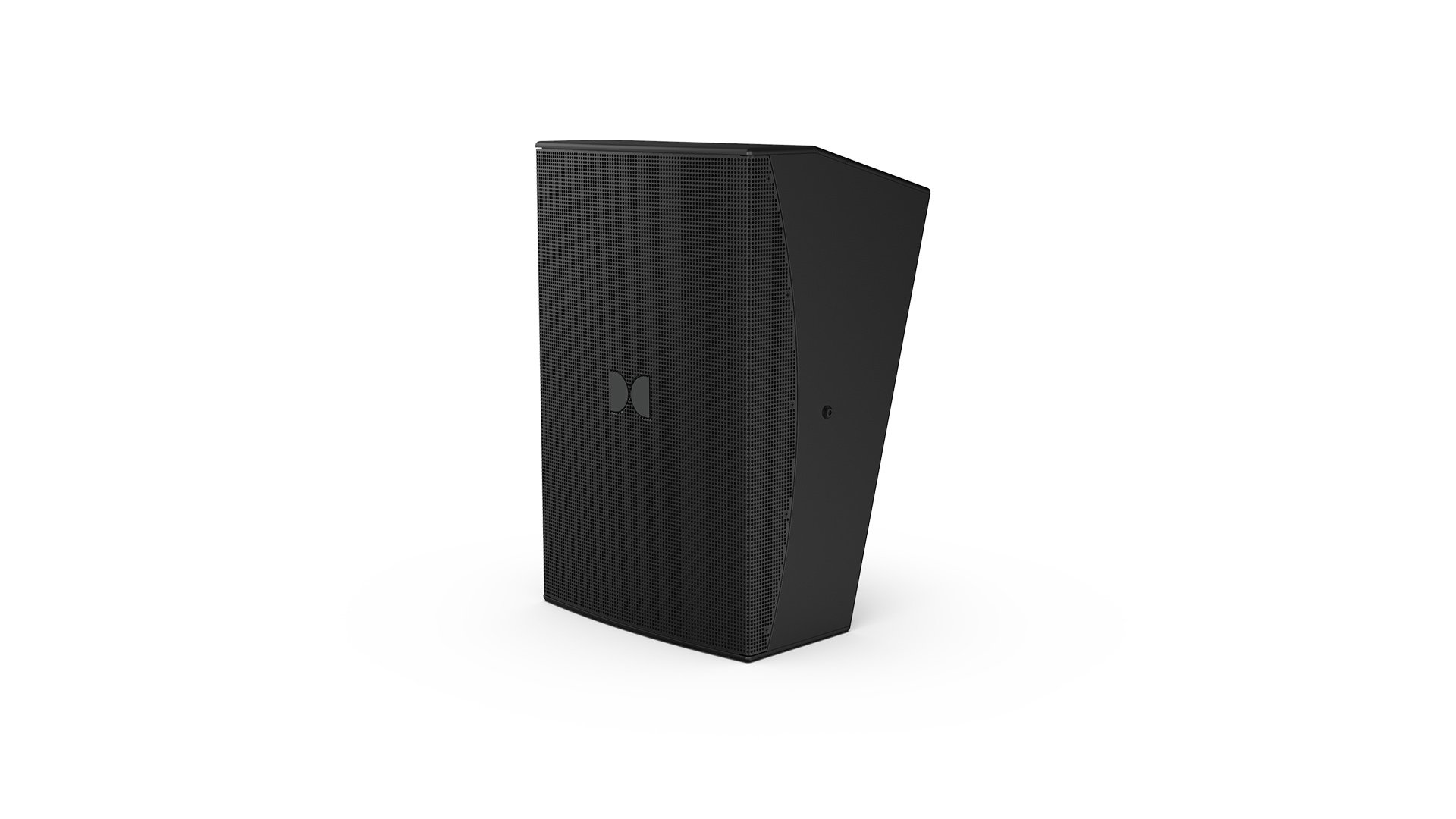 Dolby DSR1260/DSR1280 High-Powered 12" Two-Way Surround Speakers
Full bandwidth detail. Tell the story from any angle.
In today's delivery of new and exciting immersive content, surround speakers play an increasingly pivotal role. The new Dolby® DSR series of immersive surround passive loudspeakers were designed to meet and exceed that need.
Perfect for medium to large size venues, the DSR1260 (typically used for side surrounds) and DSR1280 (typically used for overheads) series surround loudspeakers were engineered utilizing baffle-mounted high-frequency waveguides with two coverage pattern options, (DSR1260 Vertical 60°, Horizontal Coverage Top 60°, Bottom 120° / DSR1280 Vertical 80°, Horizontal Coverage Top 80°, Bottom 130°). The speaker can be mounted in a vertical orientation or horizontally as to not interfere with the projector light path. The high-frequency horn can be rotated within the enclosure to maintain the best coverage for the maximum number of seats.
These patented asymmetrical waveguides offer a new advantage in surround and overhead coverage, facilitating extremely linear and targeted volume delivery, bringing immersive audio detail into clear view for your entire audience.
Find a dealer