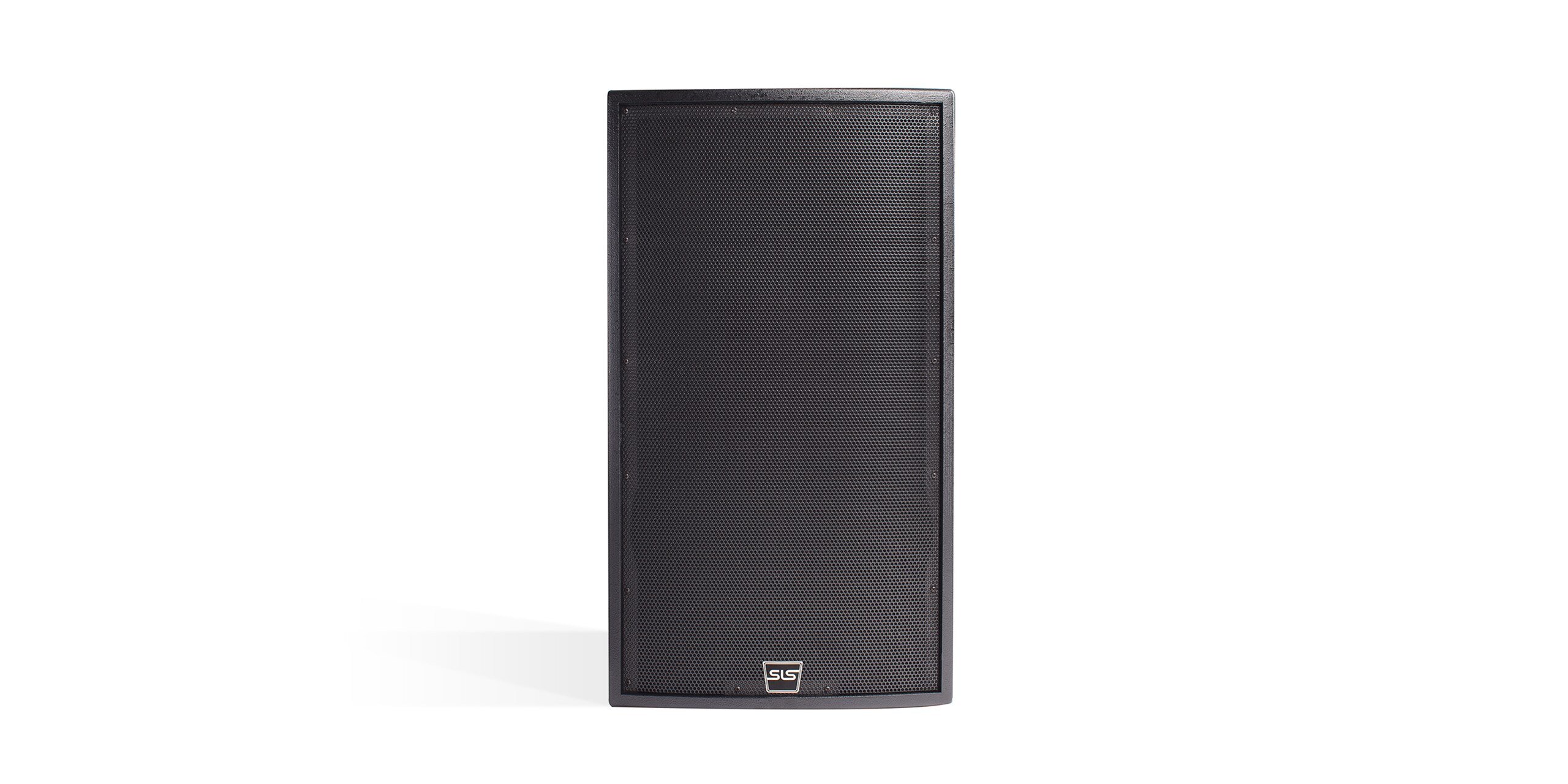 SLS 114RT-I-PXO Point Source Speaker
The SLS 114RT-I-PXO is a passive, high-quality, full-range two-way speaker, designed as a multipurpose system for situations where highly accurate, high system-output levels are required . The SLS ll4RT-I-PXO features the high-powered, high-output PRD1200 high-frequency ribbon driver, and a 700 Watt 14" woofer with a neodymium magnet structure. The PRD1200 ribbon driver is mounted on a rotatable 80˚ x 30˚ waveguide, allowing the speaker to be installed vertically or horizontally as needed. Replace this sentence with; Due to the high-power handling and low mass of the ribbon driver diaphragm, the speaker reproduces audio at exceptional transient response and clarity. The result is openness, responsiveness, and accuracy with high levels of system intelligibility. The 114RT-I-PXO provides solid low-frequency performance down to 42 Hz, and coupled with a subwoofer, provides exceptional broad-bandwidth system fidelity at high-performance levels. The 114RT-I-PXO is fitted with fly-points and mounting points for a wall-mount bracket, have no handles or pole-sockets, and are provided with barrier-strip inputs.
Find a dealer
Applications
Developed for a wide range of professional applications where the highest quality and intelligibility of sound is required
Surround sound source module for larger auditoriums
Immersive audio
Cinema customer support
Dolby Customer portal
Visit the Dolby Customer portal to find tools and resources for partners, exhibitors, and dealers.
Cinema playback support
Find support solutions, self-service tools, and request help from our sales or technical support teams.