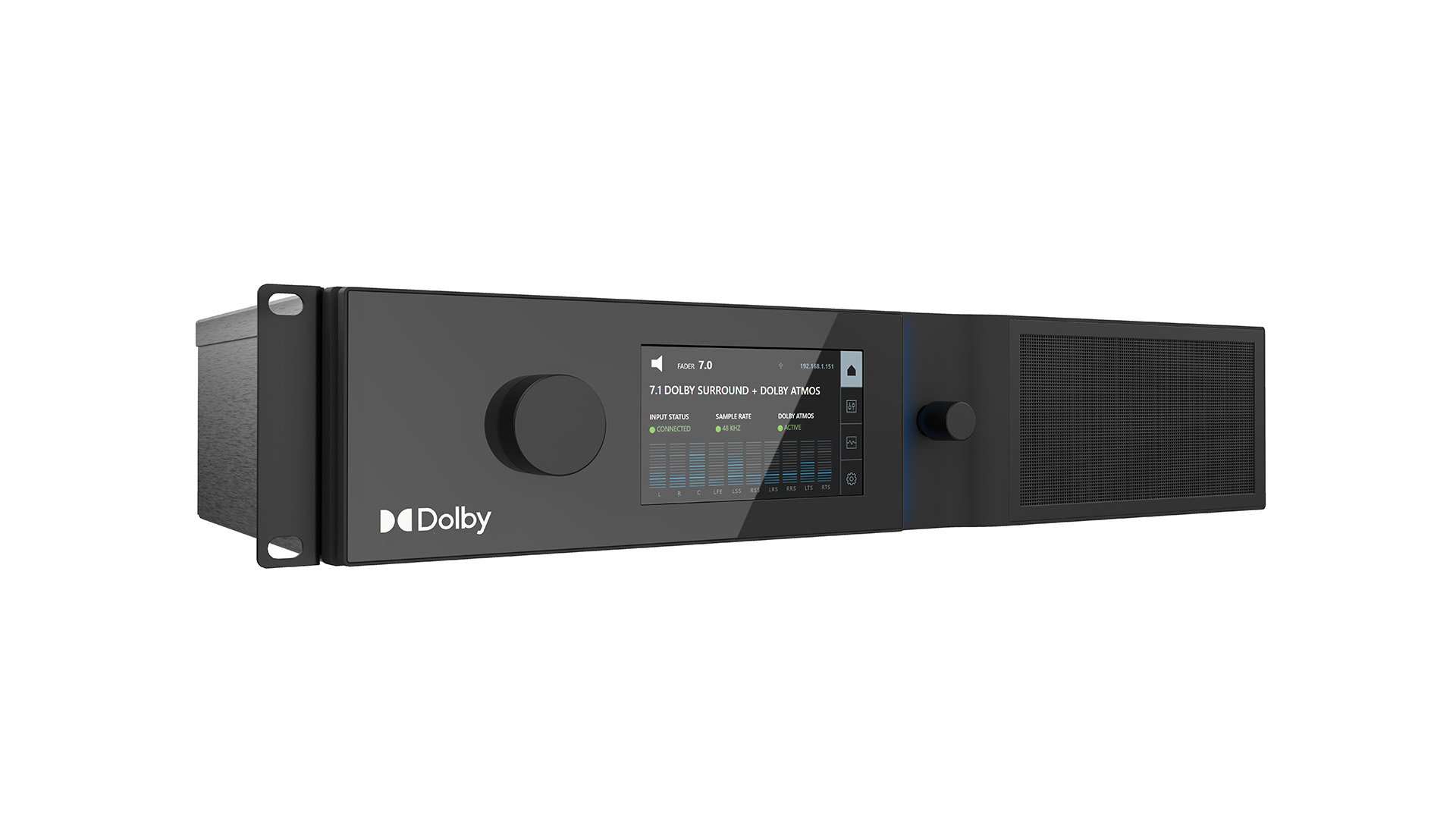 Dolby Atmos® Cinema Processor CP950A
Fully featured, fully immersive Dolby Atmos.
The Dolby Atmos Cinema Processor CP950A, the newest addition to Dolby's market-leading line of cinema processors, is designed to deliver an exceptionally immersive Dolby Atmos experience in a flexible, modular, cost-efficient solution.
Dolby Atmos provides filmmakers with a unique toolset for creating cinema audio, giving them unprecedented power and freedom to realize their creative visions. In your cinema, Dolby Atmos gives audiences moving audio that flows around them, a natural and enveloping sound experience that fully reflects the original artistic intent.
Maintaining the design philosophy of the award-winning Dolby Cinema Processor CP950, CP950A includes the same built-in booth monitor, intuitive touchscreen front panel user interface, web interface, internal loudspeaker crossovers, high-resolution multi-rate EQ, and 16 channels of analog output. With an integrated Dolby Atmos media block card, CP950A will support up to 64 channels of digital output using either AES67 or BLU Link. Simple to install, use, and service, CP950A has all the features necessary to deliver the fully immersive Dolby Atmos content as crafted by today's leading filmmakers.
Find a dealer