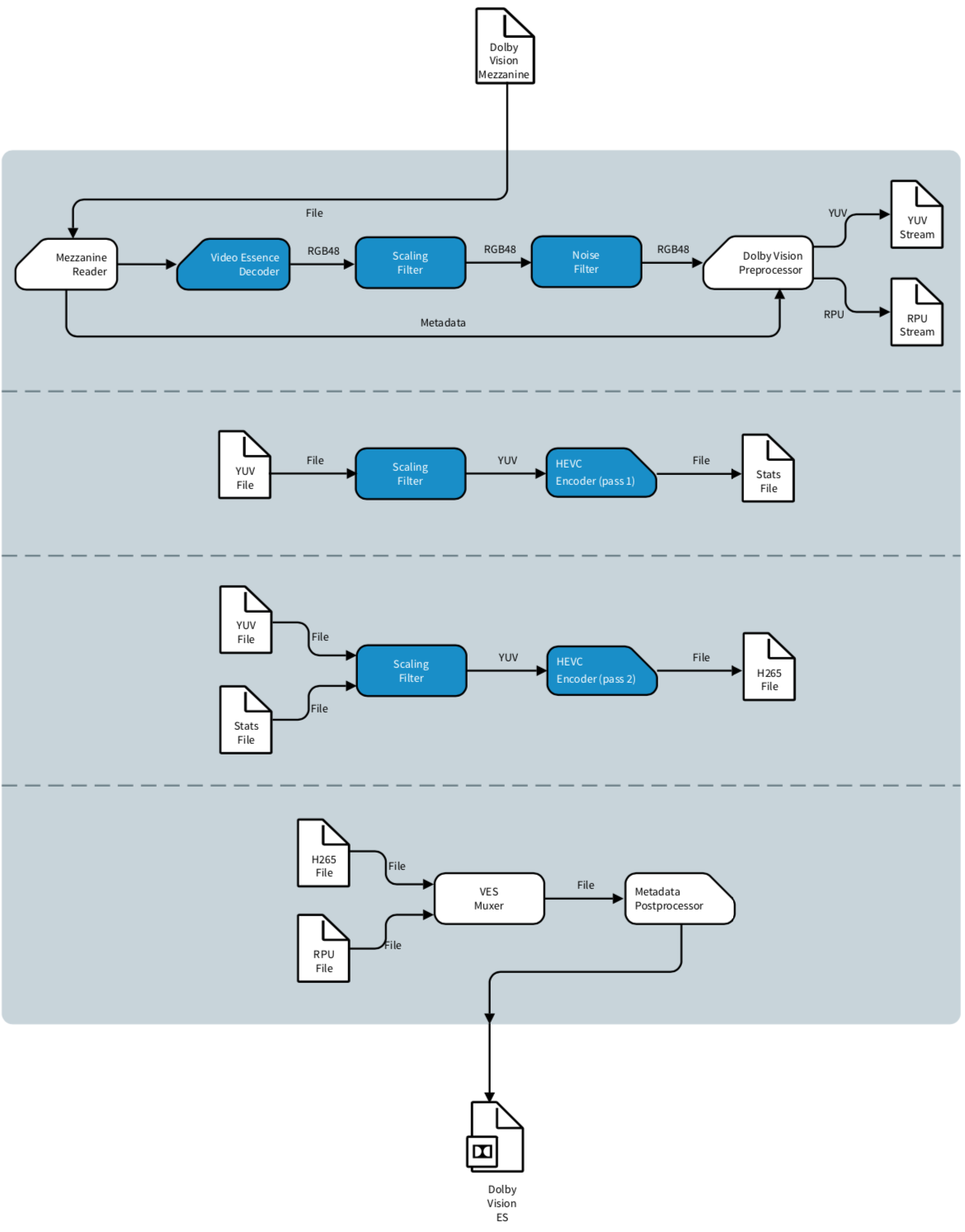 Dolby Encoding Engine
A file-based command line interface application for encoding Dolby Vision® and Dolby Audio™ content.
The Dolby Encoding Engine is a stand-alone, file-based software application, that supports encoding Dolby Vision, Dolby AC-4, Dolby Digital Plus™, Dolby Digital Plus with Dolby Atmos® content, Dolby TrueHD, and Dolby TrueHD with Dolby Atmos content while providing MP4/TS mixing functionality.
The Dolby Encoding Engine offers a set of batch processing functionalities as well as replaceable plug-ins for multiple processing blocks e.g., JPEG 2000 decoding, HEVC encoding, HEVC decoding. Dolby Encoding Engine includes a robust CLI and API which allows for straightforward integration into third-party products and workflows.
Get the tools
Inquire and learn more
Get support
Find professional support, warranty, and maintenance policy information.
Contact us
Send us your questions or feedback.
Customer
Start a software evaluation for Dolby media processing and delivery products.