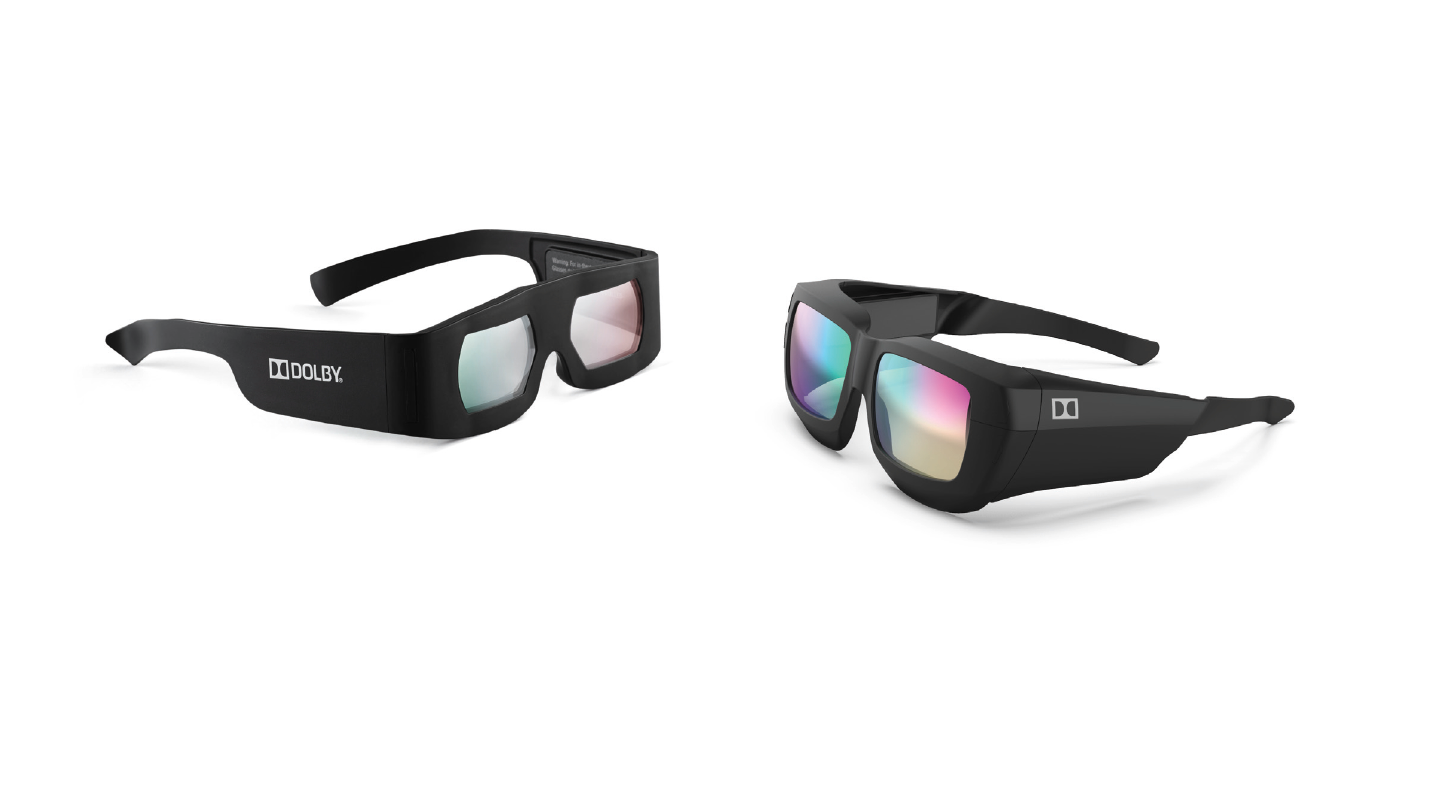 Dolby 3D
Dolby® 3D differs from other 3D cinema technologies and provides an experience completely faithful to what the movie's creators envisioned. Dolby 3D uses a unique full-spectrum color technology that provides extremely crisp, clear images. Dolby 3D glasses are durable, lightweight, and eco-friendly. The reusable design lasts for hundreds of uses.
Note: Dolby Xenon 3D Movie Systems were withdrawn from sale June 30, 2018. Dolby 3D Glasses for Xenon Movie Systems are still available for sale.
Find a dealer
Dolby 3D for 6P laser projection
Dolby 3D uses advanced color-separation technology to deliver a superior 3D experience for next-generation laser projection. It delivers high light efficiency, crisp images, and vibrant colors to provide a superior 3D viewing experience for audiences. Dolby 3D glasses for 6P laser projection are optimized for each projector. Please contact your Dolby Sales representative or your laser-projector manufacturer for ordering information for compatible Dolby 3D glasses.