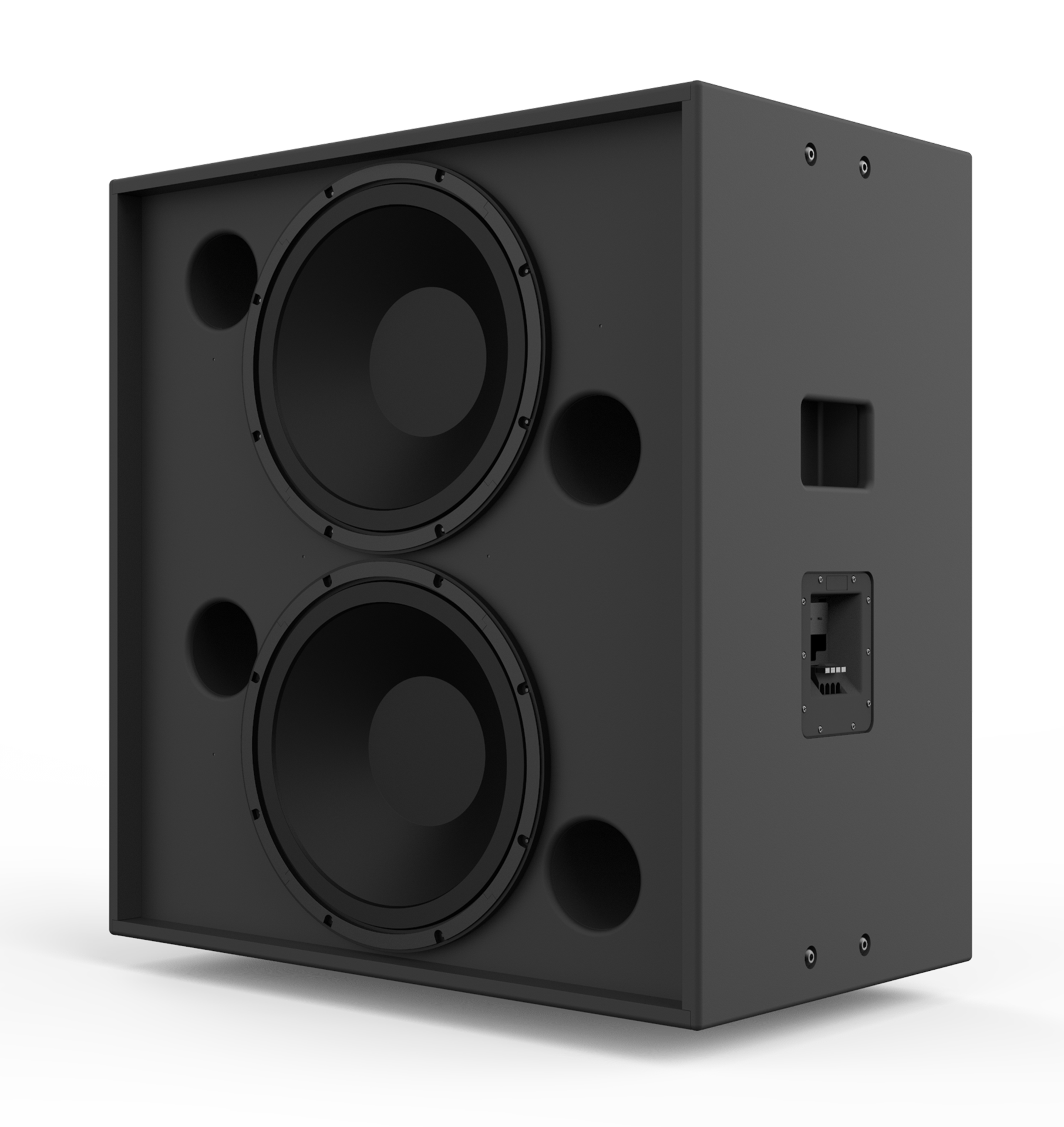 Dolby CS136LF Low-Frequency Screen Channel Speaker
Lower distortion. Deeper bass.
Functioning as the LF component of our new System 136, the Dolby CS136LF is our newest low-frequency, screen channel speaker innovation.
Hand-built using quality wood, the CS136LF is equipped with (2) 15" high-performance transducers that were designed using advanced Finite Element Modeling (FEM) and feature massive magnetic motors and robust cast aluminum baskets.
Exceptional internal bracing and finely tuned port design, facilitate reduced distortion and faithful low-frequency delivery as well as years of dependable service.
With intuitive ergonomic design features like balance-centered handles, shallow depth and a side-loading input plate, the Dolby CS136LF allows for quick unpacking, simplified installation, and easy access for future service.
Built on the foundation of Dolby's industry-leading system design and support philosophy, the Dolby CS136LF provides elevated low-frequency performance and streamlined speaker integration for premium large-format cinemas.
Find a dealer